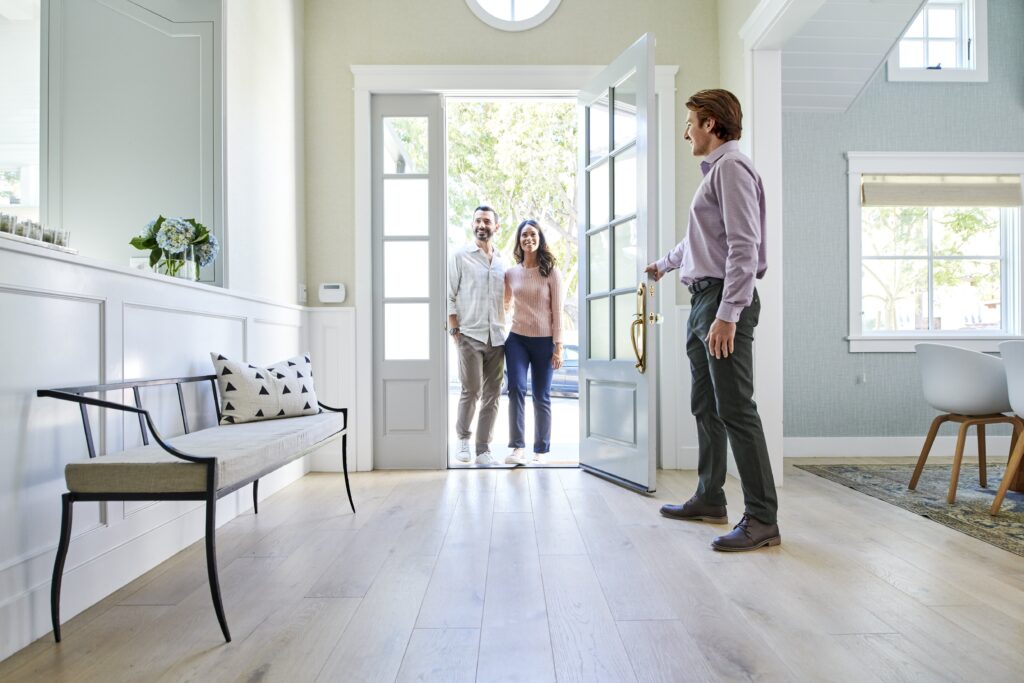 A home that looks its best is more likely to sell faster and for a better price. When making plans with my clients to list their home, staging is something I always discuss with them. Even the smallest changes can make a huge difference when staging a home to sell. Here are a few tips to prepare your home to sell.
1. First Impression
When a buyer comes to view a home, I want them to be impressed from the time they walk up to the front door and enter the house. Make sure your front porch is clean and not cluttered. Your hallway entrance should be bright and welcoming. Fresh paint and replacing a dated light fixture can make a huge impact.
2. Windows
Everyone loves natural light, but no one wants to see dirty windows and window tracks. I once listed a home where the windows had not been cleaned for a long time. Before the photographer showed up for listing photos we got to work on ensuring all the windows were freshly cleaned and the interior of the home was instantly brighter. Not only did the photos turn out amazing, but we felt confident knowing that the home was in better shape for buyers to walk through the property.
3. Paint is your best friend
The quickest and least expensive way to freshen a space is with paint. Dull and dark colours make a room feel small. Painting your walls white or a very light colour makes everything look larger. Don't forget to touch up trim and ceilings.
4. Less is more
This is something I say all the time to clients. Less furniture in a room, less pictures on the walls, less clutter on the counters. Removing unwanted furniture can make a room look a lot bigger and taking down a wall cluttered with photos is more visually appealing for buyers. When walking through a home buyers want to envision their own furniture and belongings in the home and it can be hard for them to do that if the house is cluttered with personal belongings.
5. Before all showing
Most homes are being lived in while being listed for sale so there will be some personal items around when your house is being shown. It is however still important to keep in mind that your home should be inviting when a buyer is walking through. Try not to leave dirty laundry laying on the floor or dirty dishes on the kitchen counter. I usually suggest clients have some plastic totes that they can quickly throw toys, laundry, or items in that they didn't get a chance to put away properly.
Preparing your home to sell can feel overwhelming, which is why I always offer assistance to my clients before we put up the 'FOR SALE' sign. Help with staging a home is something I include with my services in hopes that we can attract the right buyer for an amazing sale price!


Blog post was written on May 16, 2022
Home About Me Listings Service&Tools Blogs Contact
Jessica McFarlane