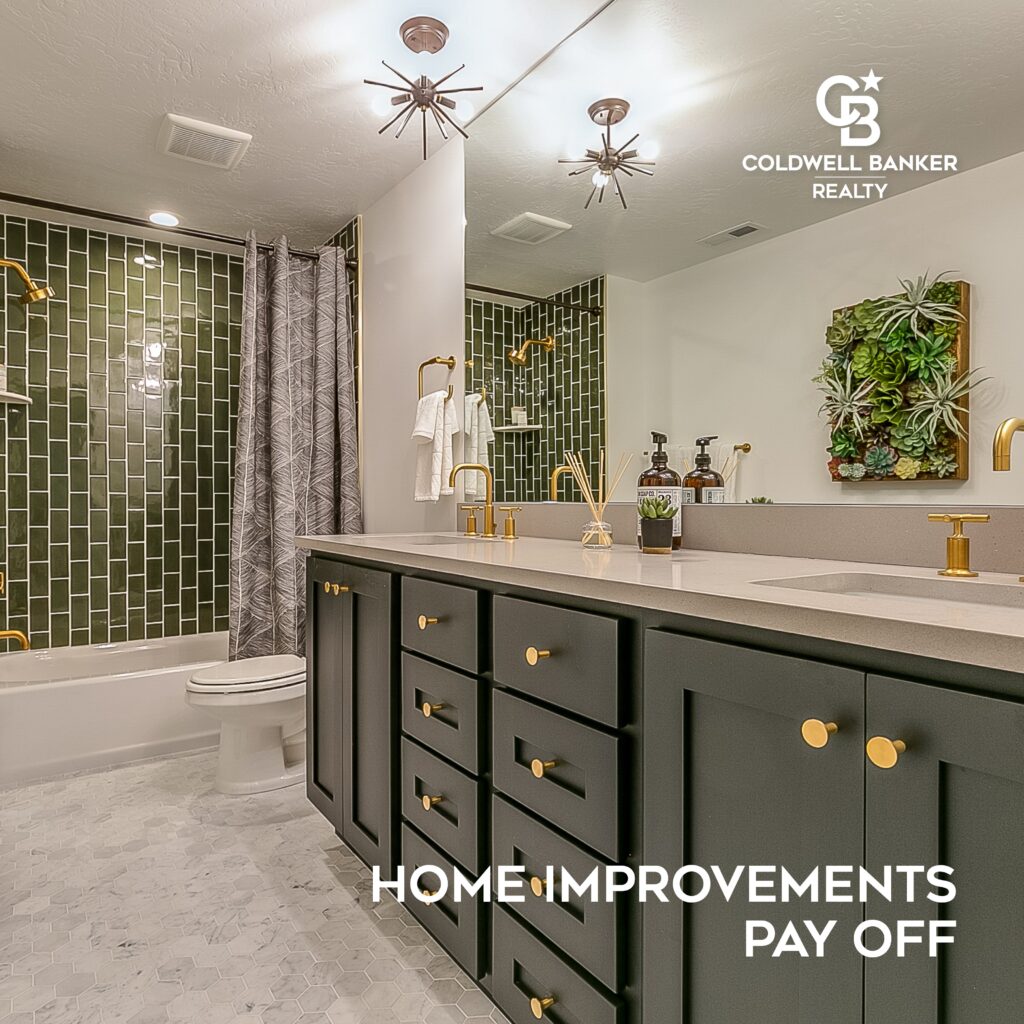 Ontario Real Estate is still booming… If you're getting ready to sell it's important to ensure your home is ready for buyers to walk through the door. Small home improvements can make your house pop and look well-tended. A home that is more appealing to buyers, will lead to more showings, and a higher selling price!
Paint: Painting is an inexpensive way to freshen up a room. Stay away from dark colours that will dampen the mood and make sure to choosing light toned colours such as white, light taupe, or cool grey. Light colours will make a room look brighter, spacious, and inviting.
Cabinet Hardware: Changing your kitchen and bathroom cabinet hardware can be super simple and make a huge impact. Your local hardware store has lots of options for new knobs that are simple and modern. Make sure to check the size of your original cabinet hardware so you can purchase a new option that fits the holes that are already drilled into your cabinets so you don't have to worry about patching or painting the cabinet doors.
Front Door: The front door is usually the first thing people see when entering your home. It is important to make a good impression so make sure to clean screens and doors at your home entrance. You could also choose a welcoming front door colour and paint your door so it stands out when buyers are walking up your driveway.
Curtains: Make your home look bigger and more luxurious by hanging floor length drapes 6″ to 12″ above the window frame. Make sure to extend your curtain rod out 3″ to 6″ on each side. If you have a white room that needs a pop of colour, try looking for curtains that can give the room a small pop of colour.
Lighting: Swapping out old dated lights can give a fresh modern look in an entrance, kitchen, or bathroom space. Your local hardware store can offer some great options that aren't super expensive but will make a big impact. You can also set the mood in your kitchen by installing lighting under the cabinets. LED puck lights are inexpensive and easy to install.
Making small improvements such as these will yield a big impact and get your home in tip-top shape for the sale. Reach out today and I'll share some more ideas!


Blog post was written on January 10, 2022
Home About Me Listings Services Blogs Contact
Jessica McFarlane